I am the proud owner of a smallish closet.  I don't have a walk-in, but I do have a 3 door sliding closet. Very 80's. I have grand dreams of moving into my Baltimore City chick pad and turning one of the smaller bedrooms into a lavish walk in closet. But, oh yeah, I barely own any clothes.  It's all on my vision board, of course.
Edit: The images below are not from my closet! Each of the pictures are links to the blogs that they came from. If these were my closet, believe me, I wouldn't need to revamp! : )
I was reading a closet organization post by Emily of Cupcakes and Cashmere. Good grief. J'adore!
Here's a few other blogs with beautiful inspirational closets:
At home in Arkansas: http://blog.athomearkansas.com/at-home-room-of-the-week/room-of-the-week-1-18-11-colorful-closets/
Deliciously Organized: http://deliciouslyorganized.blogspot.com/2010/05/closet-inspiration-take-ii.html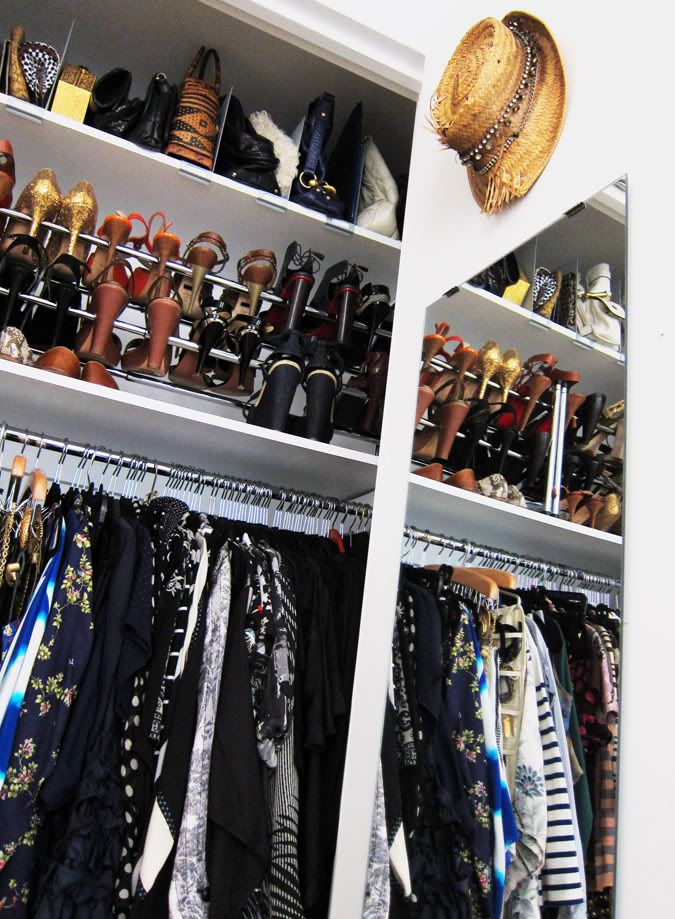 The Glamouari: http://www.theglamourai.com/2010/07/sneakery-peekery-inside-my-closet.html
Karla's Closet: http://karlascloset.blogspot.com/2011/01/room.html
Song of Style: http://songofstyle.blogspot.com/2011/01/in-full-color.html